About Argyll Bowen Practice
Argyll Bowen Practice was established in 2007, and is currently based in Oban, covering all of Argyll, the Islands, and surrounding area.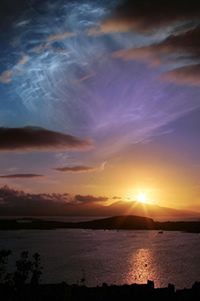 It is run by myself; Hazel Munro, B.N., R.M., B.T.A.A.
I have a nursing degree and have worked as a nurse and midwife in Argyll for around 20 years. I completed my diploma in Bowtech 'The Original Bowen Technique' in 2007 and I'm a full member of the Bowen Therapy Academy of Australia.
I discovered this amazing therapy whilst on a break from midwifery and caring for my mother who had dementia.
Wishing to continue developing and expanding the range of care I could provide, a nursing friend told me of the fantastic results she had witnessed due to The Bowen Technique.
Following research i was impressed by both its results and its mode of action. Bowen therapy works WITH the body, not ON it. No force, just encouraging what it wants to do itself. The training lived up to the expectations and the treatments which I personally received during the course gave me the physical and emotional energy to continue providing the care which my mother then required and also to deal with the subsequent grief. I am so grateful to have found The Bowen Technique, it has transformed my life.
Now when I witness the regular results of this amazing therapy, I am constantly astounded and the combination of The Bowen Technique and midwifery is natural partnership.
My Health Professional background is invaluable in influencing the high quality provided within this amazing, result-based therapy.
I look forward to hearing from you and improving your health through this caring therapy.